Gold rallied by Rs 110 to Rs 31,510 per ten gram at the bullion market Thursday, largely in sync with overseas trend and increased buying by local jewellers. Besides, a depreciating rupee which slumped to a historic low of 72.12 against the dollar, making imports costlier, aided the uptrend. Silver also went up by Rs 200 to Rs 37,800 per kg on increased offtake by industrial units and coin makers. Bullion traders said gold surged on the back of a firm global trend as the dollar weakened amid the US-China trade conflict.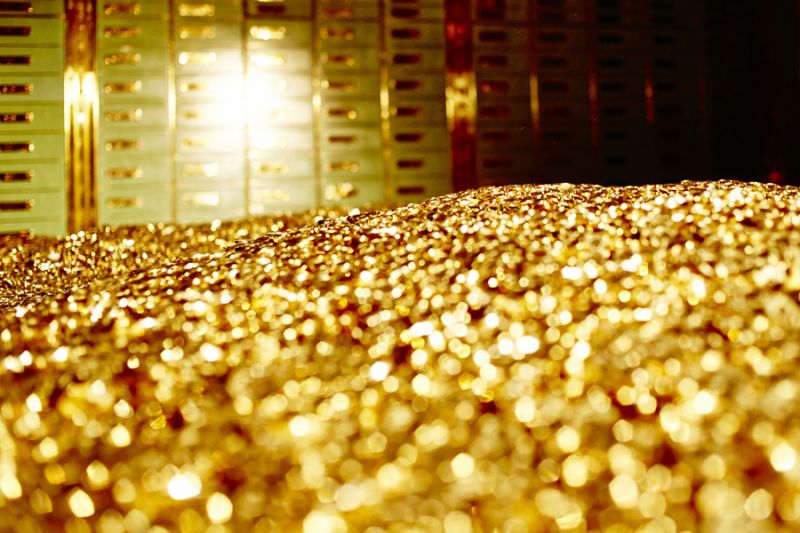 Gold surges on global cues
Globally, gold rose 0.22 per cent to USD 1,198.90 an ounce and silver by 0.32 per cent to USD 14.21 an ounce in Singapore. In the national capital, gold of 99.9 and 99.5 per cent purity rallied by Rs 110 each to Rs 31,510 and Rs 31,360 per ten gram, respectively. The precious metal had gained Rs 200 in yesterday's trade. Sovereign however remained unaltered at Rs 24,500 per piece of eight gram. In line with overall trend, silver ready also gained Rs 200 to Rs 37,800 per kg and weekly-based delivery spurted by Rs 810 to Rs 37,115 per kg. Silver coins remained unchanged at Rs 72,000 for buying and Rs 73,000 for selling of 100 pieces.